As the days get longer and warmer, nothing beats a fresh salad filled with beautiful greens and the best of summer veggies and fruits. And you might not have considered it, but blueberries make an excellent addition to a summer salad or as an ingredient in a homemade salad dressing.
Here's a collection of some of our favorite blueberry salads that will help you #EatWholesome and #BeWholesome all summer long.
Summery, crisp and satisfying – this Blueberry Quinoa Salad is packed with wholesome ingredients like fresh blueberries, hazelnuts and quinoa, and is topped with a homemade blueberry balsamic vinaigrette as well.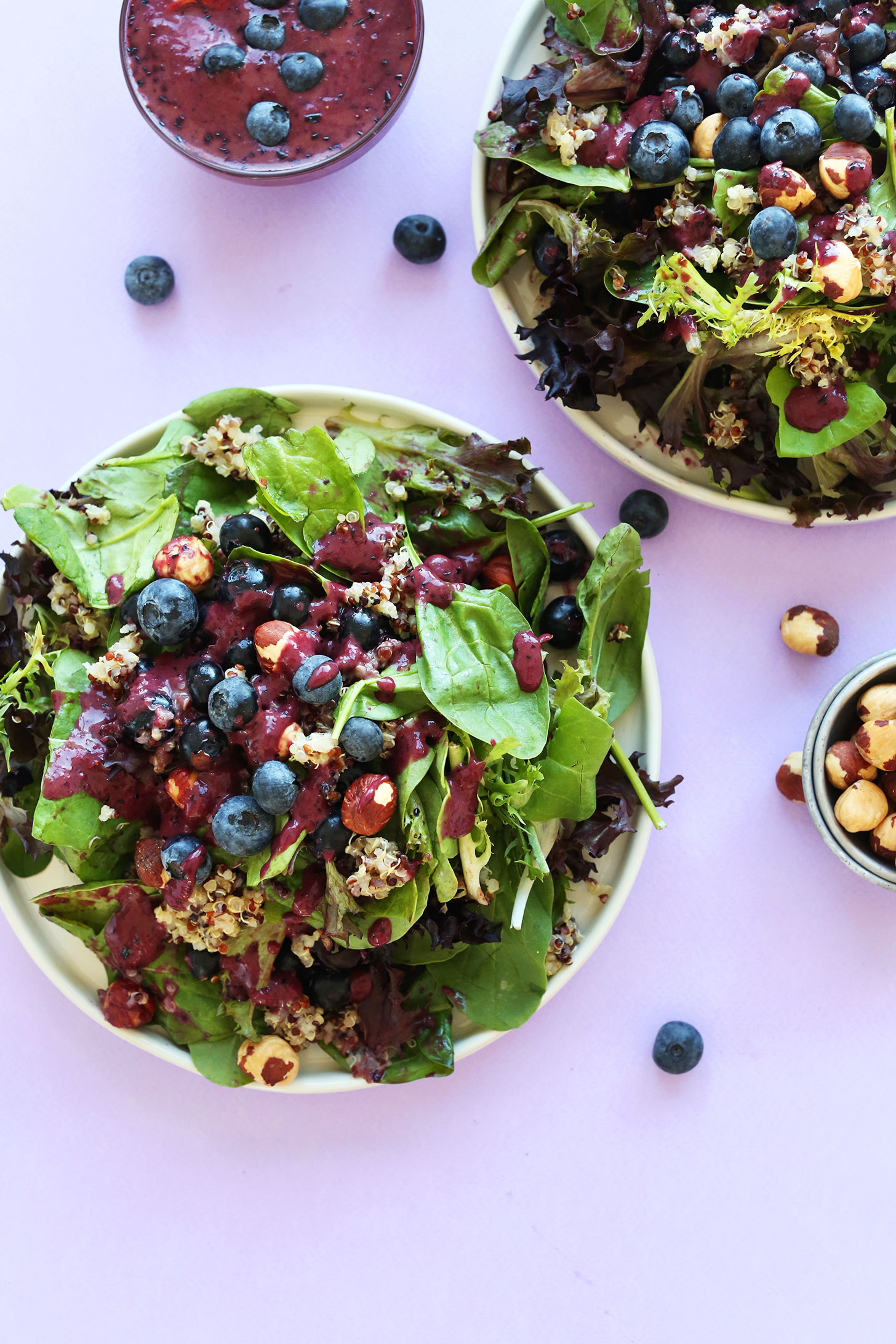 Keep it simple with this Strawberry, Spinach Salad with feta, blueberries and toasted almonds. Flag day, or 4th of July is a perfect day to serve this patriotic stunner.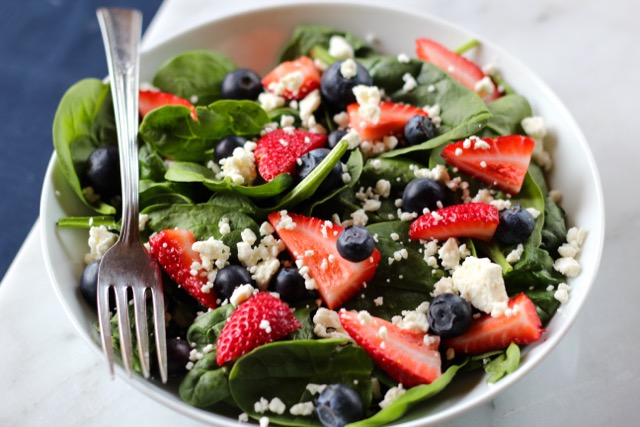 We love this recipe for a Blueberry Arugula Salad with a homemade Honey Lemon Dressing since it's a perfect for a meal for two, or a party of 15.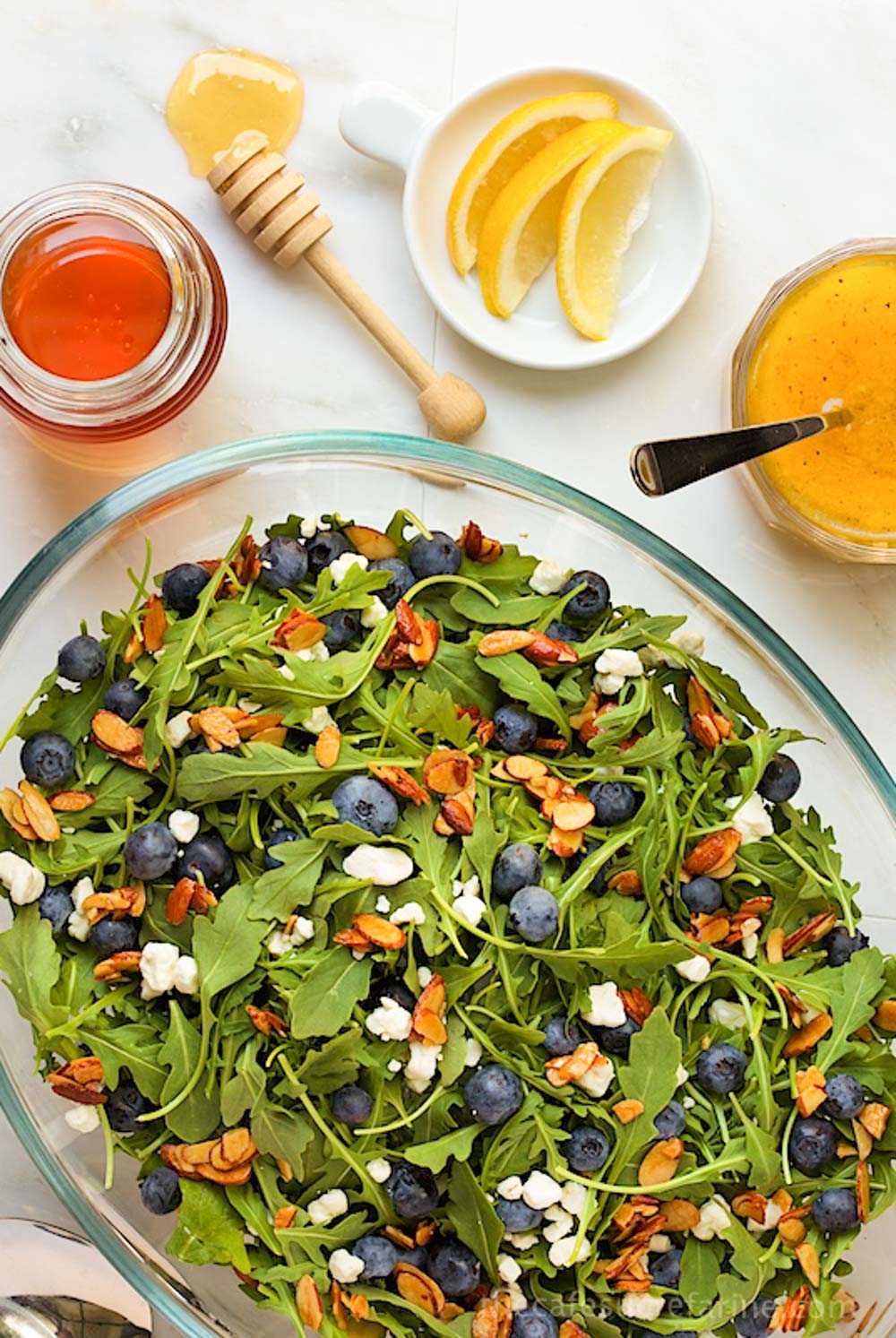 With the added chopped chicken, this Blueberry Chicken Salad is filled with protein making it an excellent lunch dish to help keep you satisfied all afternoon long.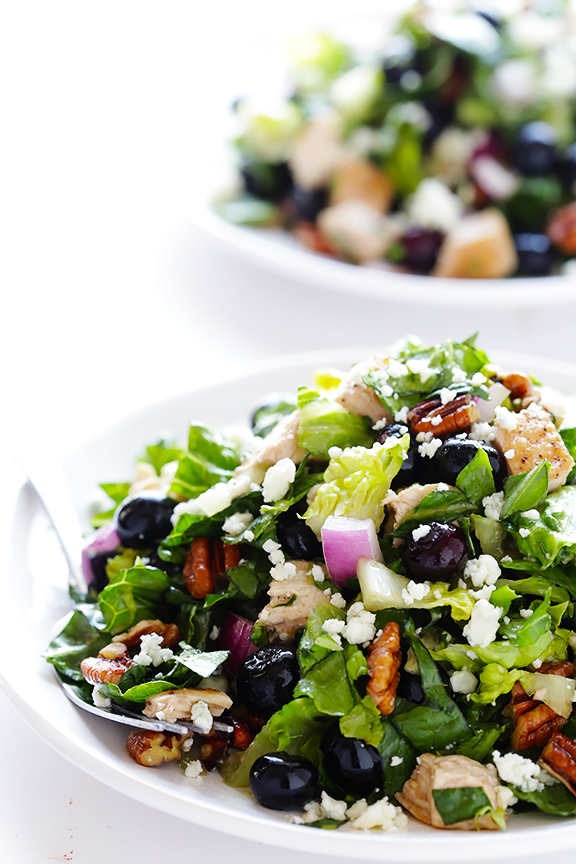 This brightly colored salad has the perfect balance of sweet, tart and crunchy.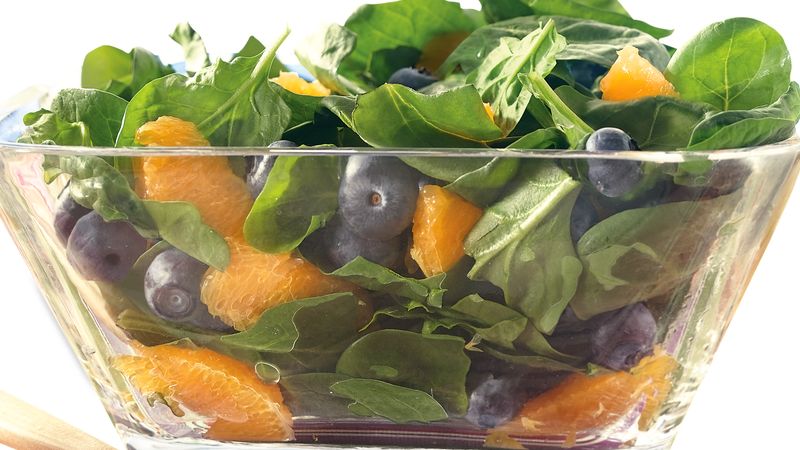 Blueberry, Broccoli and Spinach Salad may look fancy and complicated, but we promise it's not. In fact, it takes just about 10 minutes to assemble including the homemade poppy seed ranch dressing.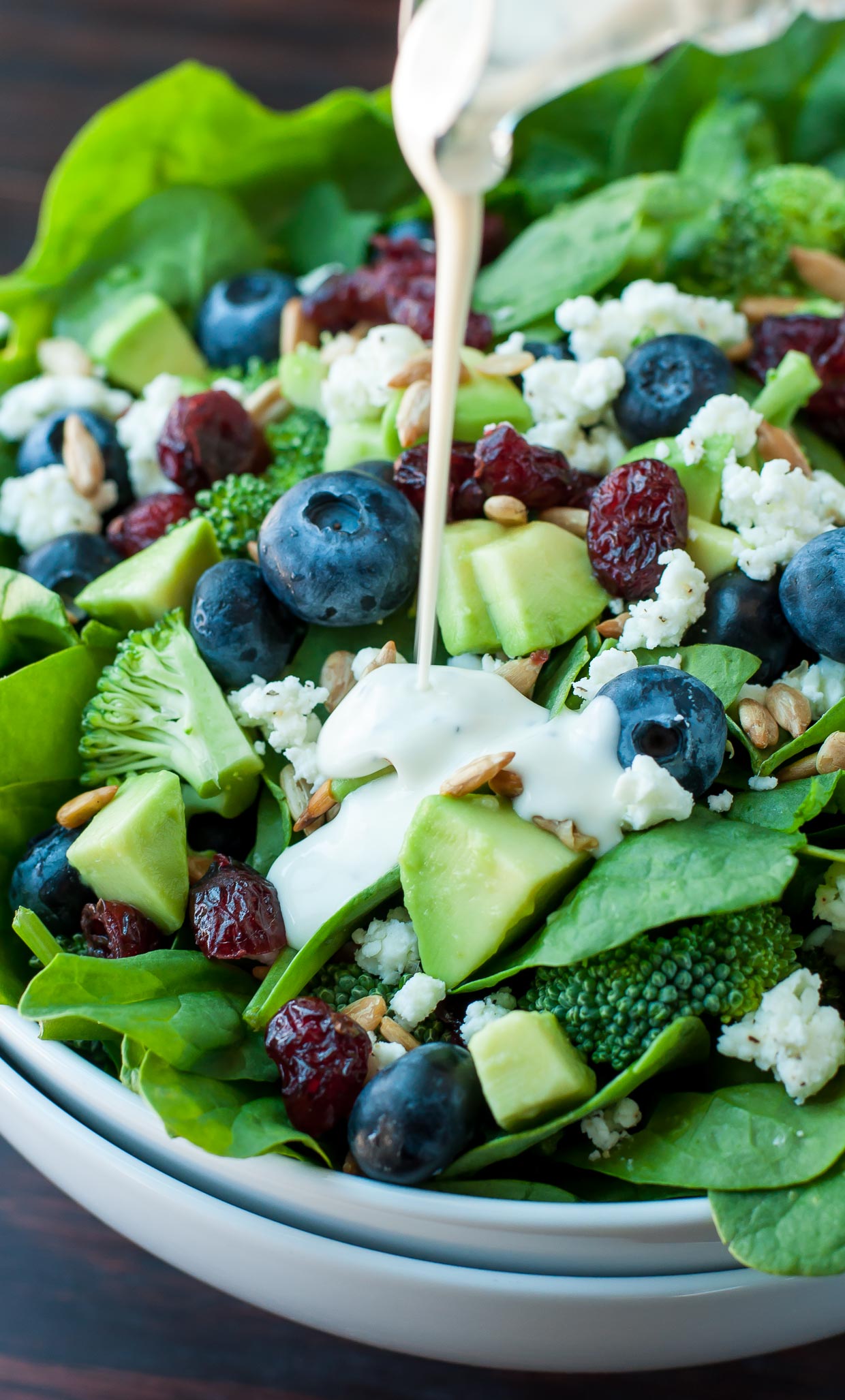 If you have a little more time to invest in making your salad, this recipe for a Blueberry Blue Cheese and Glazed Walnut Salad includes a homemade Blueberry Vinaigrette and glazed walnuts as well.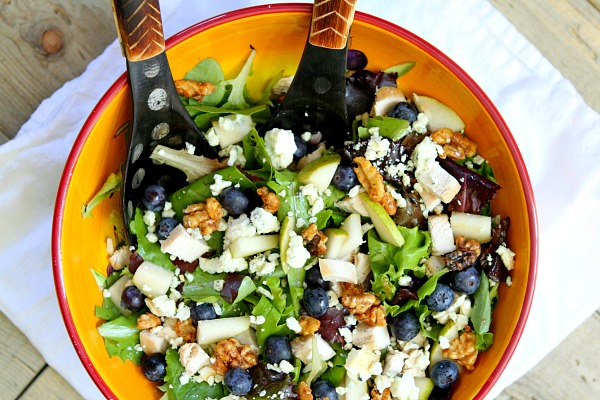 If you're more a fan of making your own dressing combinations, here's a few recipes for blueberry salad dressings that are great for having on hand and to top your own salad creations with.
Blueberry Pecan Balsamic Vinaigrette; nutty and fruity, and a perfect complement to any summer salad.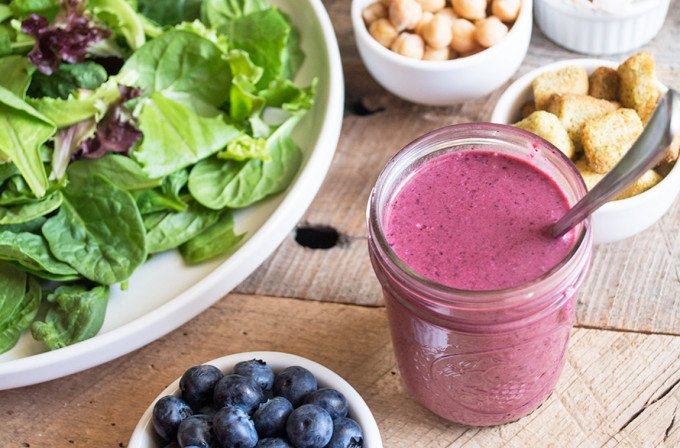 Balsamic Blueberry Vinaigrette: simple yet flavorful.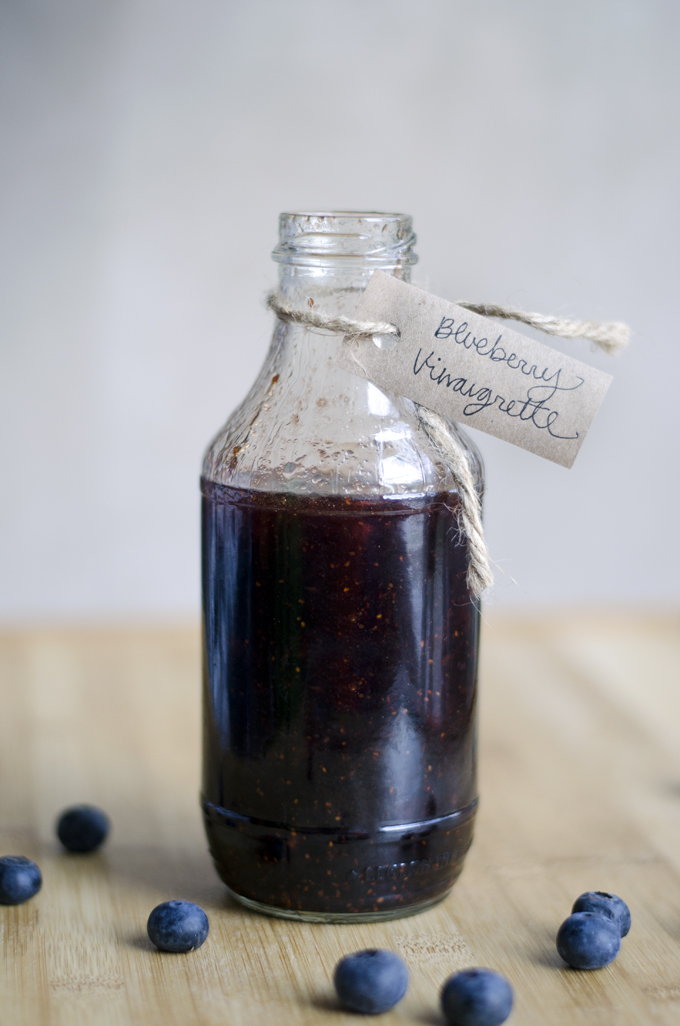 And for a more slightly tart recipe, try this Lemon Blueberry Vinaigrette.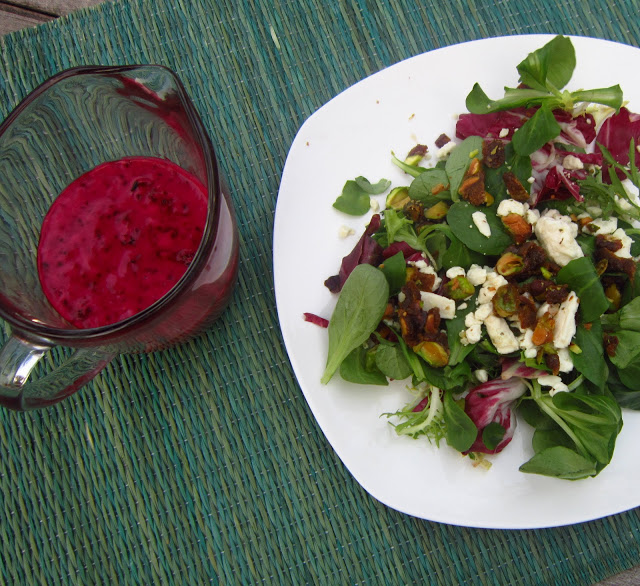 Yes – it's good to be fresh and enjoy the tastes of summer. Blueberries!!!! Keep eating Wholesome to the Core.