Who wants a hot breakfast or even cold dry cereal on a warm summer morning? The dog days of summer beg for us to use the fresh foods and flavors that will be the start of sun-kissed days. And we think a creamy smoothie bowl filled with fresh blueberries or cherries and topped with crunchy goodness is the perfect answer. Not to mention, we love the idea of being able to customize each bowl to your taste and texture favorites.
Get out a pad and paper right now and add fresh and delicious Rainier organic blueberries and any of our fresh cherries to your shopping list so you have them on hand and ready to try in one of these smoothie bowl recipes.
Lemon Blueberry Smoothie Bowl; a little sweet, a little tart, and absolutely delicious.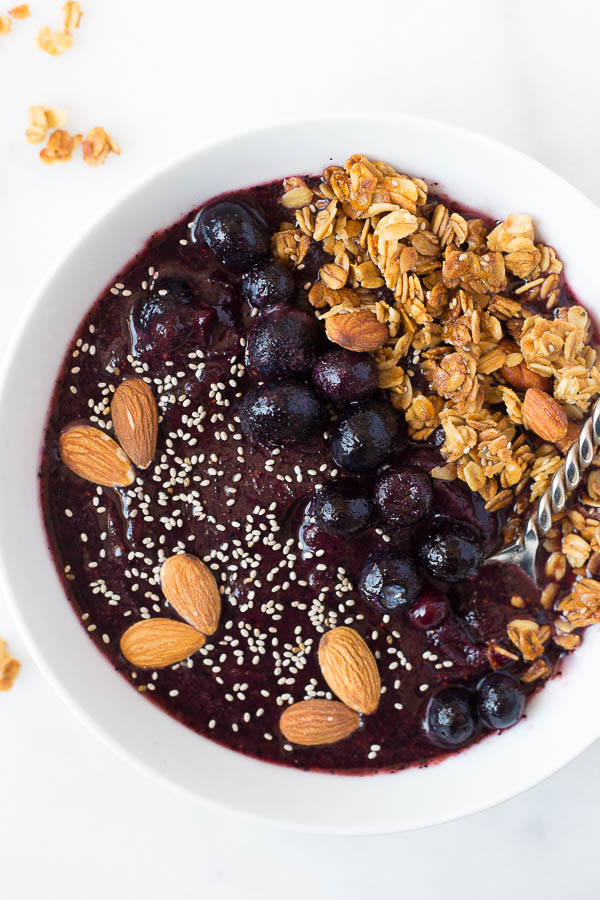 If you're looking for a heartier recipe to keep you fueled longer, this recipe from Simple Vegan Blog contains dates, rolled oats and chia seeds in addition to bananas and blueberries.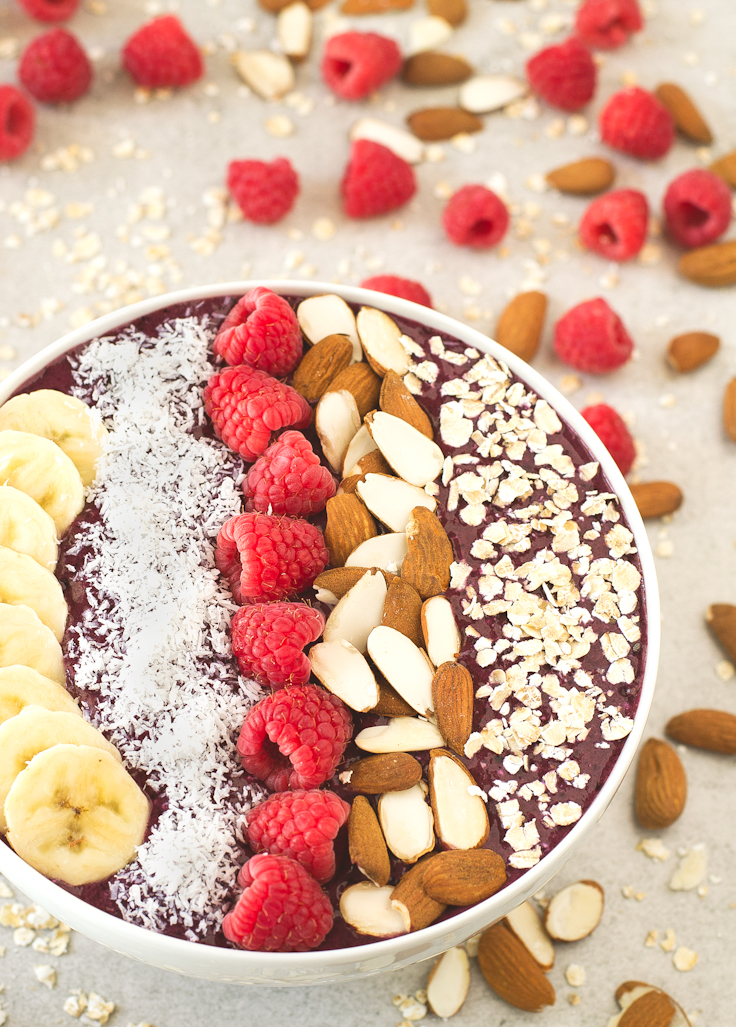 Cherries just always seem to make smoothies tastier and prettier, like this Dark Cherry recipe from Downshiftology.
Tip: make sure to pit cherries before placing them in the blender!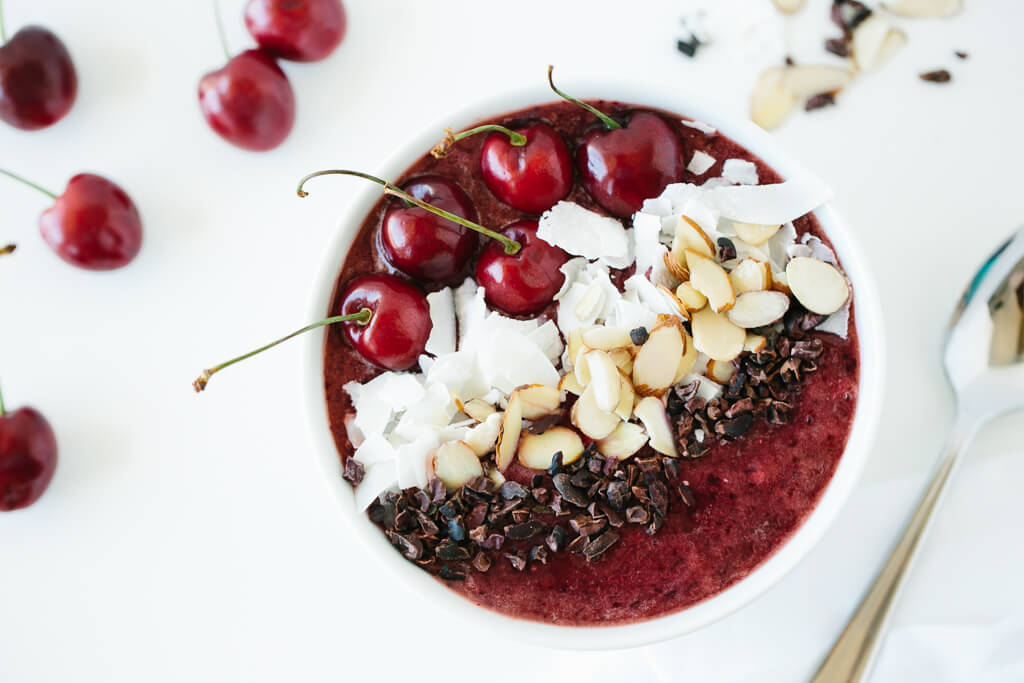 Sneaking in some veggies into your smoothie bowl is easier than you might think with a recipe like this Berry Banana one from Two Peas and Their Pod that contains a cup of spinach. And we promise you won't even taste the greens!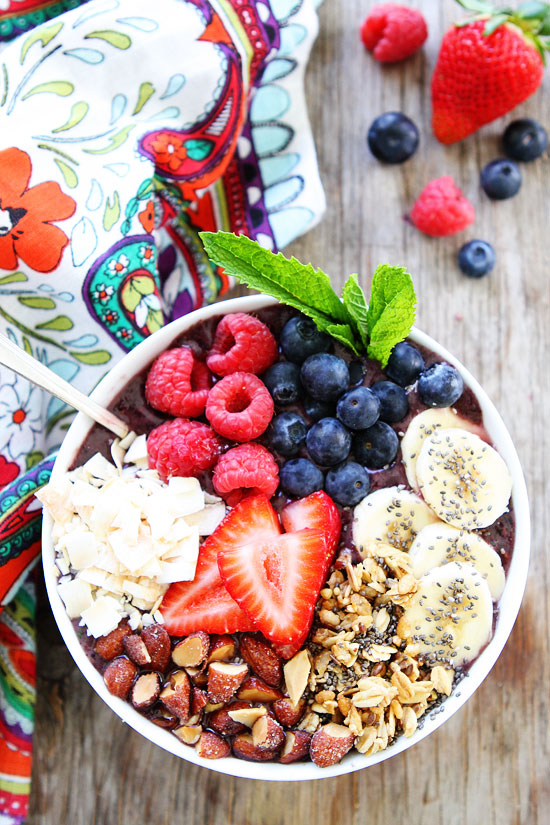 Say no more than chocolate and cherries, especially when they're for breakfast.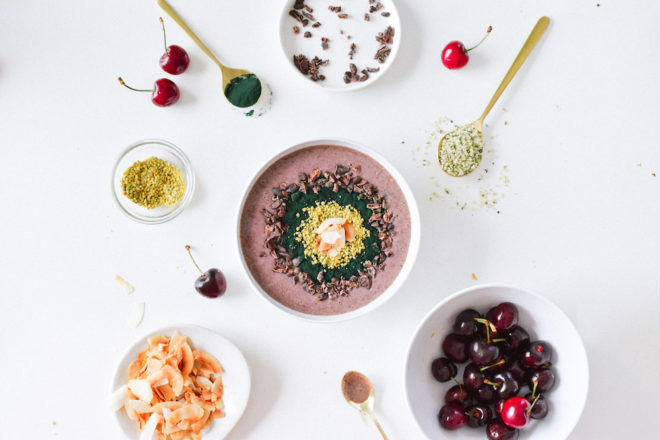 If you love a little extra crunch to your smoothie bowl, we suggest this Blueberry Banana Crunch recipe from Nutrition Stripped.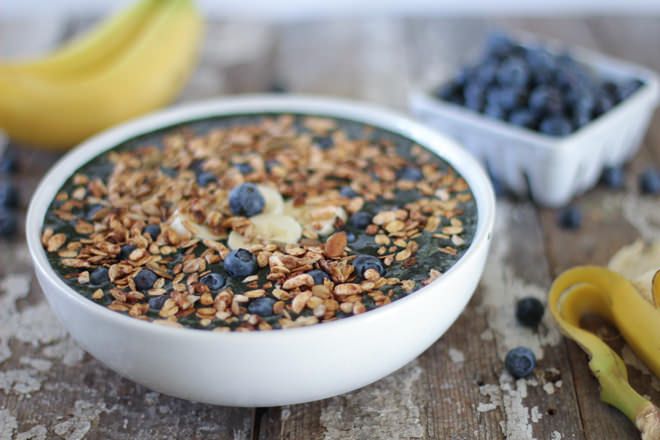 Cherries and coconut, two perfect flavors of summer come together in this recipe from The Roasted Root.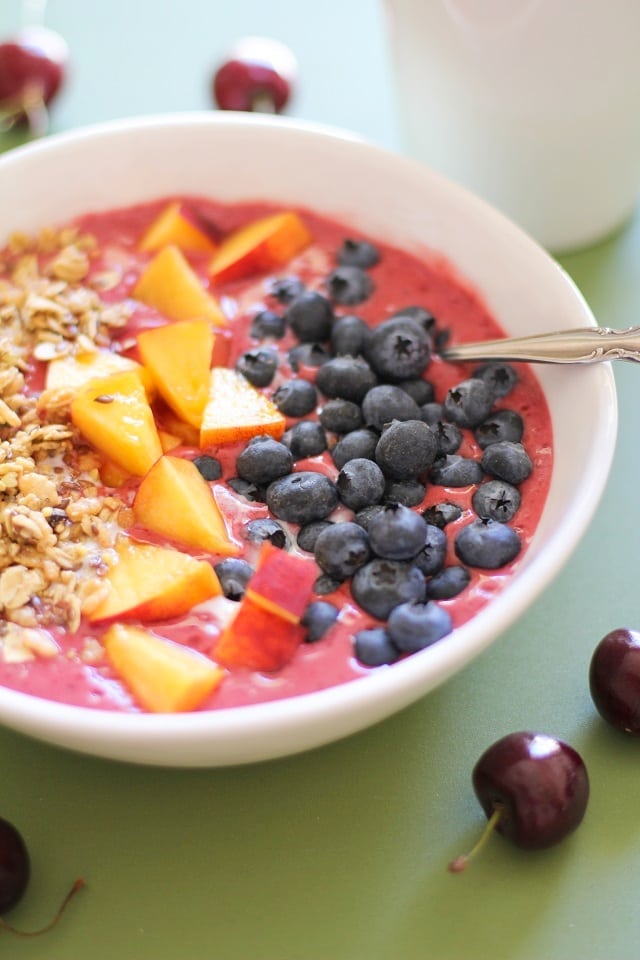 You might notice that quite a few smoothie bowl recipes call for frozen blueberries. Instead of heading to the freezer aisle to pick up a bag, just grab a container (or two!) of fresh Rainier blueberries and follow the steps below to make your own:
Rinse blueberries in water and allow berries to fully dry (either dry with paper towel or let them sit out to dry)
Place them in a re-sealable plastic bag
Store in freezer for up to 10 months
We can't wait to try out these recipes. Have a favorite version or recipe of your own? Be sure to share it with us on Facebook or Instagram. And for even more smoothie bowl ideas that feature apples, check out our 5 Must Have Smoothies in a Bowl – Apple Edition post.
Keep eating Wholesome to the Core.