We recently shared a post on our favorite summer salad recipes that feature fresh blueberries. But nothing really says summer like cherries. You see them at the stores and your brain instantly tells you I need to eat these right now and into the cart they go. And if we're honest, you probably eat one in the store and more in the car on the way home. As much as we love eating them fresh out of hand…they're also a great addition to delicious and wholesome salads.
If you're not quite sure how to add cherries to a salad or what combinations will taste good, we've collected a list of recipes for you to try out that we know you'll enjoy. Be sure to let us know what you think!
Paired with pistachios, goat cheese and a simple dressing, this Cherry and Arugula salad is a simple yet tasty way to discover the magic of fresh cherries in a salad.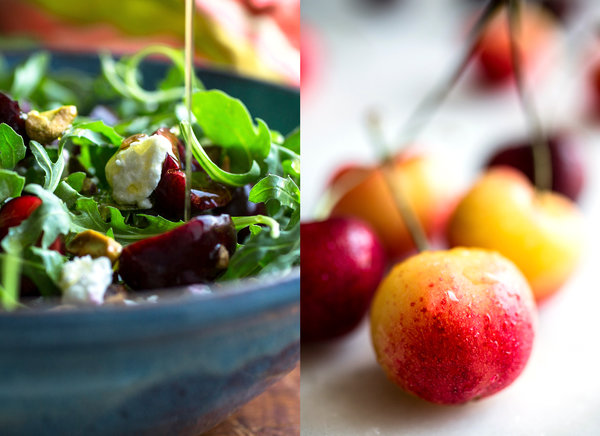 If you're looking to bring out your inner foodie, this Mesclun and Cherry Salad with Warm Goat Cheese is a perfect recipe to try.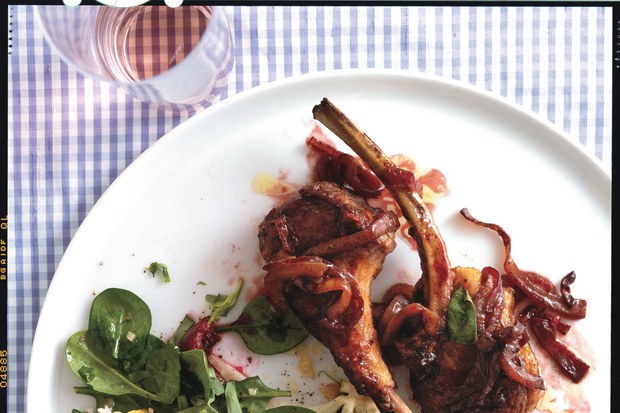 While it might not be your typical salad with fresh greens, this Cherry-Almond Farro Salad is great as a side dish with any grilled meat and is packed with not only flavor, but fiber from the whole grains.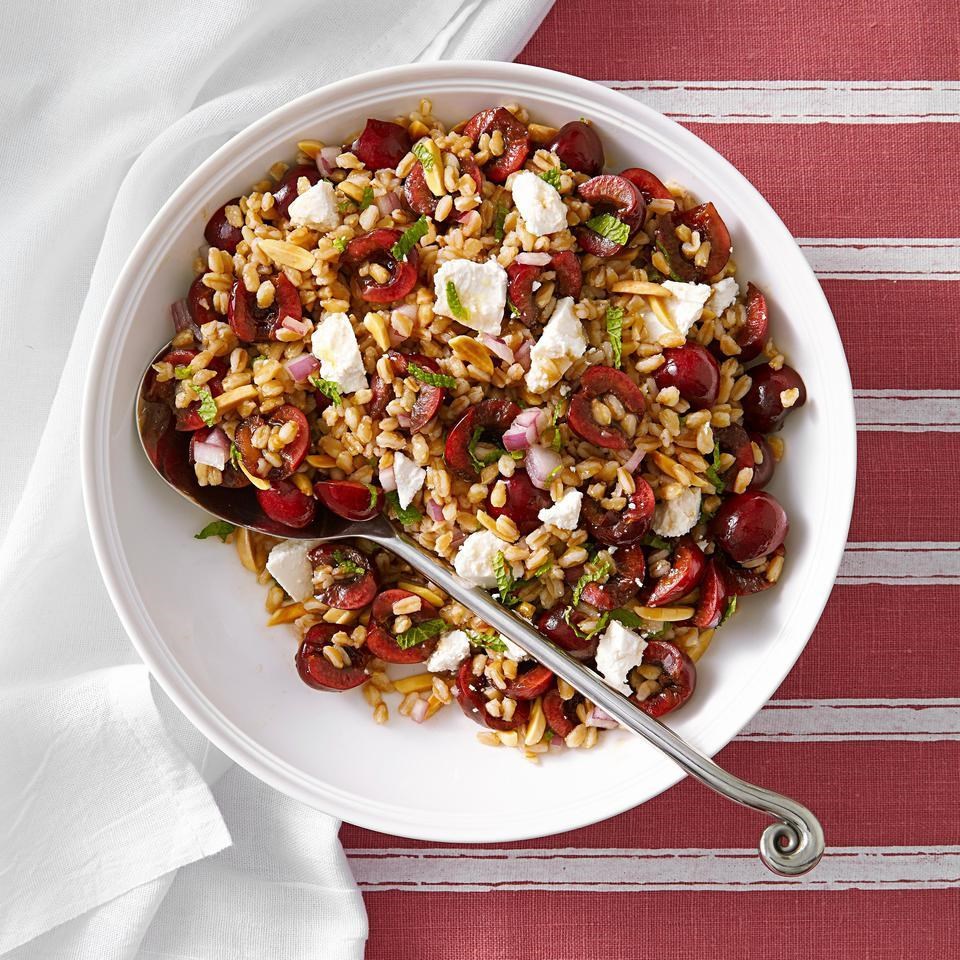 Cherries and corn? In a salad? Yep, you bet. This salad combines the two summer flavors in a dish that's perfect for BBQ's or picnics.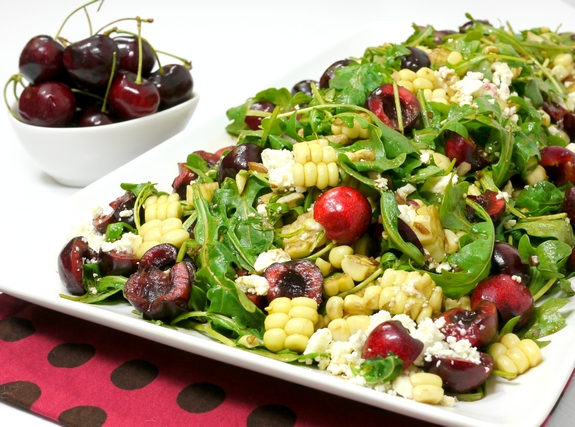 Change up your typical salad routine with something different like this Barley-Cherry Salad that includes the fresh flavors of celery, mint, and of course, cherries.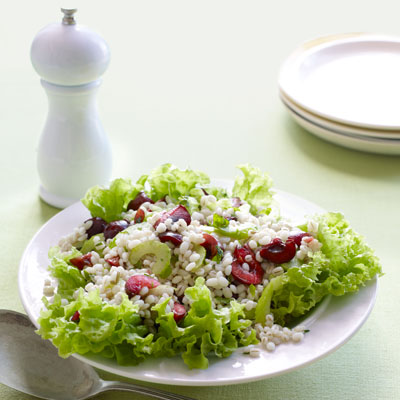 While it includes chopped bacon bits, this salad is still wholesome with only a handful of simple, whole ingredients.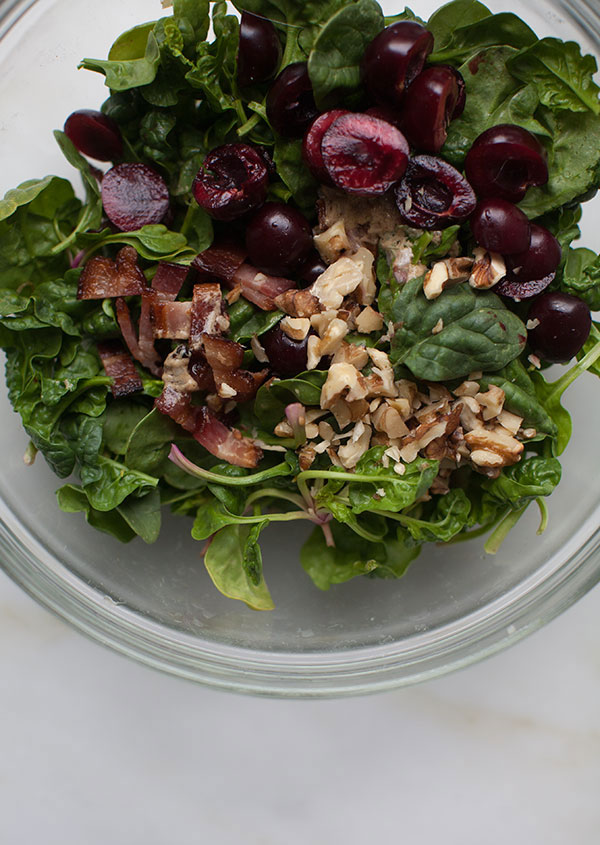 If you're not quite sold on using fresh cherries in your salad recipes, how about dried cherries as a topping? They still have the sweet taste of fresh cherries, but add a more hearty and condensed element.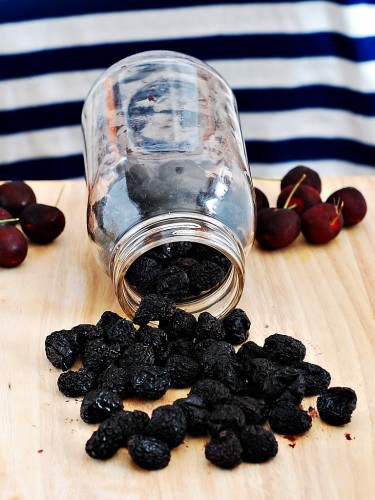 Now that you're inspired, head to the store and get some cherries for your menu planning. But you might want to buy two bags to make sure you still have some left when you get home.
Keep eating Wholesome to the Core.