With spring and warmer weather just around the corner, if you're like a lot of us here at Rainier Fruit, you've already been thinking about upcoming hiking and camping trips; whether it's a week-long backpacking excursion along the Pacific Crest Trail, a long day hike with the family at Mt. Rainier National Park or a weekend of fun camping with friends, we love any time spent in the great outdoors.
Being located in the shadow of Mt. Rainier provides us with endless opportunities to get outside and live lives that are truly wholesome to the core. We work hard, but we also play hard and we need the outside time to unwind. We count the days until spring as we dust off our hiking shoes, get our fly rods ready and shine up our ATV's so we can find the trails and backroads that inspire us and help us live Wholesome to the Core.
The Yakima Valley is a great place to live filled with orchards and wild spaces that give us ample places to get outside. If you're a native of the area, or are planning on visiting sometime soon, here's a list of some of our favorite spots in the Northwest.
Mt. Rainier National Park – Washington
Paradise and Reflection Lakes: while there are many beautiful views of Mt. Rainier, we always love seeing it from this iconic spot and the name Paradise describes what the surrounding scenery is, paradise.
White River Campground: this campground is a perfect place for travelers of all kinds. For hikers, it is located near many trails and even includes a hike-in area specially reserved for backpackers.
Olympic National Park – Washington
Rialto Beach: a picturesque beach filled with rocks, driftwood, tide pools and the occasional whale or seal spotting that is perfect for the casual stroll or afternoon picnic lunch.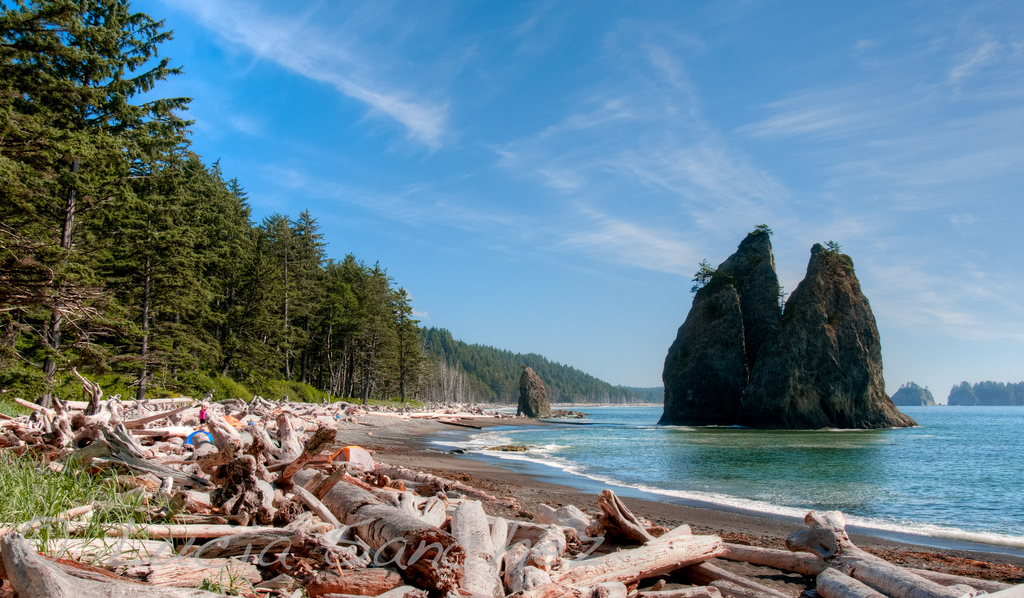 Blanca Lake – Washington
For a beautiful mountain lake view, you'll want to hike this 7.5-mile roundtrip trail to Blanca Lake. While your hike will be difficult, filled with switchbacks and strenuous elevation gain, the view at the top will be worth it.
Smith Rock State Park – Oregon
This state park located in central Oregon is known for its sheer cliffs of tuff and basalt and deep river canyons. This park is perfect for rock climbers of all levels, as well as biking, hiking and horse riding. Looking for a unique overnight stay? Try reserving a Yurt for a night or two here!
San Juan Islands – Washington
Only accessible by ferry, these islands are gorgeous and are the perfect getaway from everyday life. While visiting, we highly suggest heading to Moran State Park on Orcas Island; considered one of the most beautiful parks to hike in the nation. Did we also mention this is an excellent place for whale watching?!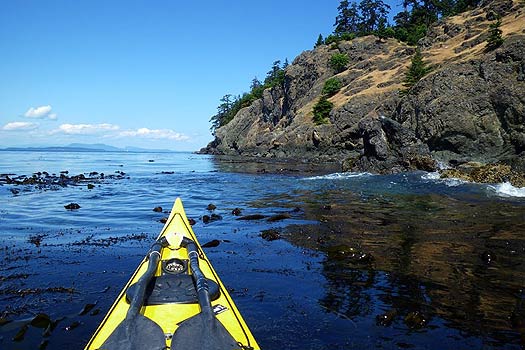 Hoh Rainforest National Park – Washington
A smaller yet unique National Park where you get the chance to experience a rain forest… yes, a true rainforest! The amount of rain received in the area is equivalent to what other rain forests like the Amazon receives. Filled with moss covered trees and greenery everywhere, you'll feel like you're in another land. This park is also perfect for families with kids with its shorter and flatter trails that are more easily accessible.
Mailbox Peak – Washington
Not for the faint of heart, or the beginning hiker, this 5.5-mile (9.4 mile roundtrip) trail may seem short in distance, but gains about 1,000 feet per mile. But while the 4 miles of switchbacks and last half-mile that boasts a 960 foot elevation gain might seem grueling, the view will be worth it.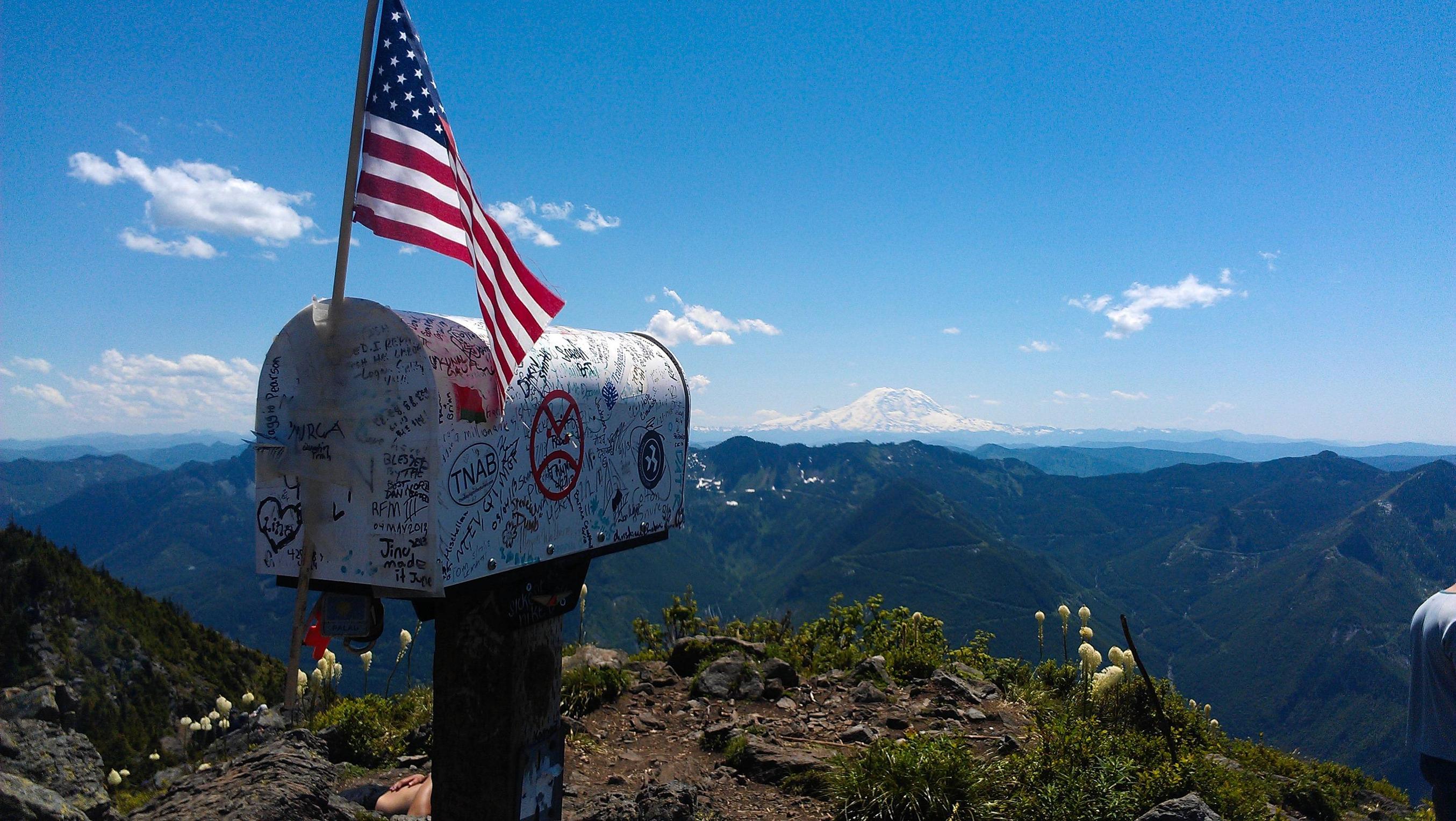 Along with planning where you'll be camping or what trails you'll be doing, you know that planning your meals and food is key to any trip. Not only from a survival stand point, but also because trail snacks and campfire dinners can be incredibly delicious, wholesome and fueling, with a little creativity and preparation!
A wholesome staple for any trip, 5-mile hike, afternoon snack while swimming or a long car ride to get to your destination, is dried apples. While there are many ways and recipes for making these, here is one of our favorites. And what we love about this recipe, is that the apples are not baked until the point of crunchy so they can be put in a backpack without worry of it being turned into dust.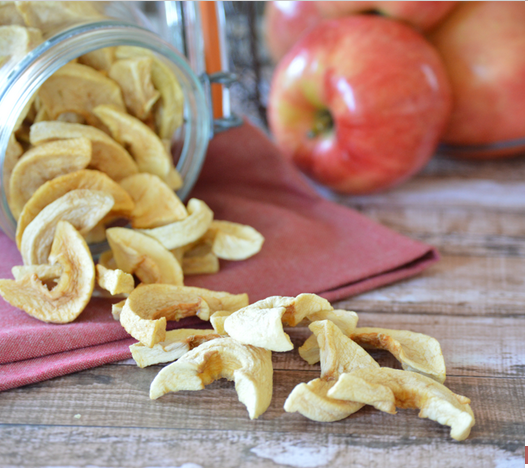 Now if you're more of a fan of dried apple chips that have that satisfying crunch to them, here's a recipe just for you.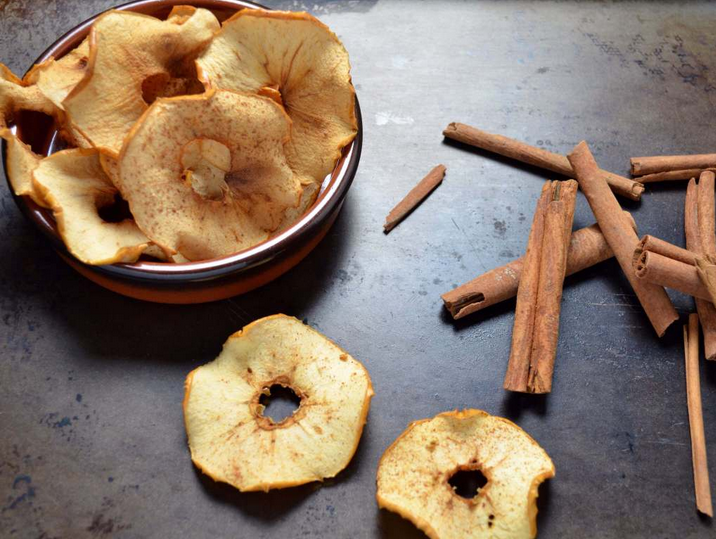 Be sure to plan ahead though when making a batch of apple chips to make enough to include some in this Homemade Apple Chip Trail Mix! Filled with wholesome ingredients that will keep you fueled on your hike, it's also packed with that sweet and salty flavor combo that you know you love after tackling a big hill or long stretch of miles on the trail.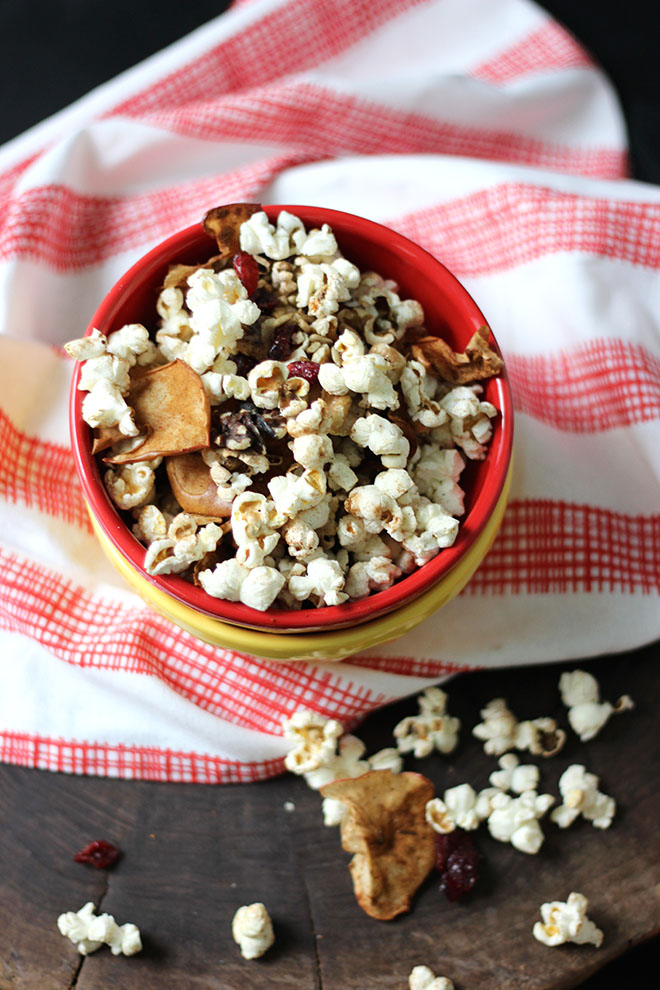 Nothing beats a foil packet of goodness for dinner cooked over a campfire to give your meal that extra smoky flavor. This packet combines sweet potatoes, Jazz® apples, green beans and pork cubes to create a full meal that's packed with wholesome protein and carbs. Best part of this recipe? You can make as little or as much as you want to accommodate the number of people in your group, or your appetites after a long day of hiking!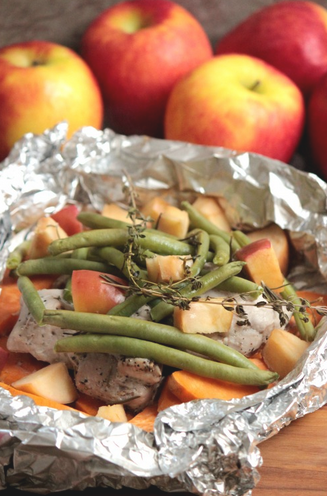 This recipe for Campfire Baked Apples is perfect for a relaxing evening spent around the fire. Although with this, you'll have to plan ahead to remember to bring the filling ingredients.
Tip: pre-mix the dry ingredients so you don't have to worry about bringing the spice containers with you!
Campfire Apple Crisp cooked in a cast iron skillet over open fire for breakfast, paired with a hot cup of black coffee? Sounds just about perfect to us!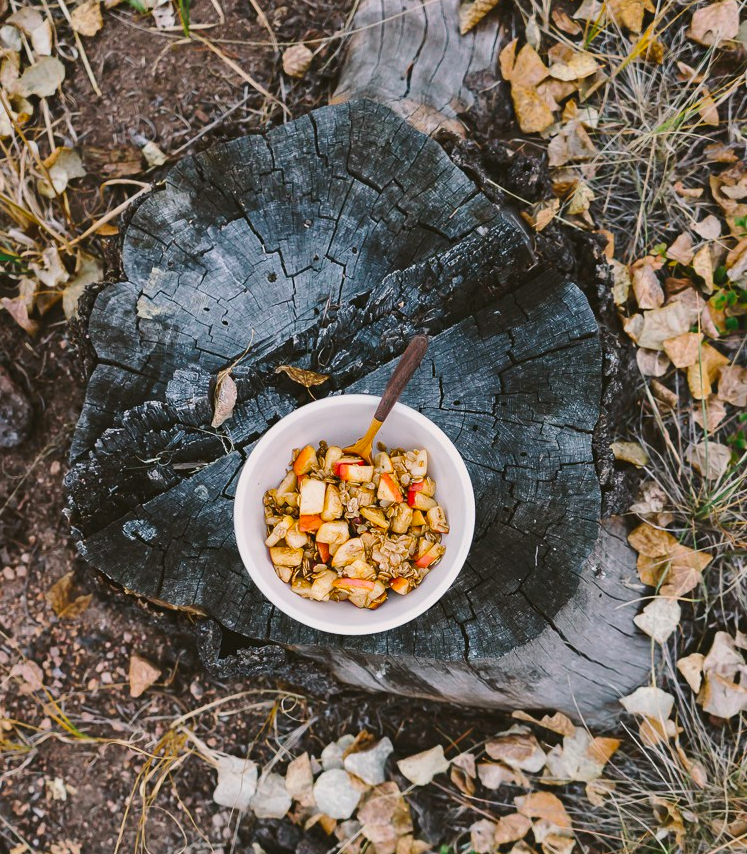 In need of an easier breakfast option you can make quickly? Try this recipe for Instant Oatmeal. Before heading out on your vacation, remember to measure all your dry ingredients into a bag, so all you have to do then is add boiling water and chunks of your favorite fruit like apples or blueberries, and you're good to go!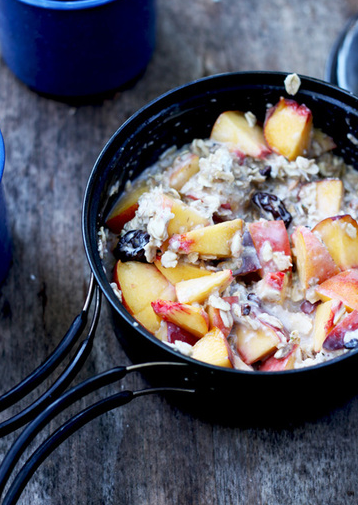 And don't forget, packing fresh whole apples or small containers of blueberries, make for excellent on-the-road fresh and healthy snacking or throw an apple in your backpack before heading out on the trail to enjoy later without worry of it being crushed or needing to be cooled.
Over the summer, we're excited to share with you more of our favorite hiking and camping spots around the Northwest, as well as any of the trips our employees have made. In fact here are a few blog posts of a few of our avid hikers.
No matter where you live, get outside and grow where you're planted. Do you have a favorite spot we should know about? Be sure to let us know and keep living Wholesome To The Core!