By the numbers, October 7-9th was a big weekend for Rainier Fruit and our Honeycrisp apples. We headed out to our first two marathons of the 2016-2017 season and celebrated with athletes, volunteers, fans and family in Portland and Minneapolis/St. Paul. Here's some of the impressive numbers from our weekend on the road.
33,000 – Number of apples handed out at Portland Marathon events over three days
10,000 – Number of half marathon and marathon runners in Portland
4,000 – Number of volunteers helping execute the Portland Marathon
376 – Number of roundtrip miles driven one night to get more apples for the next day when we ran out!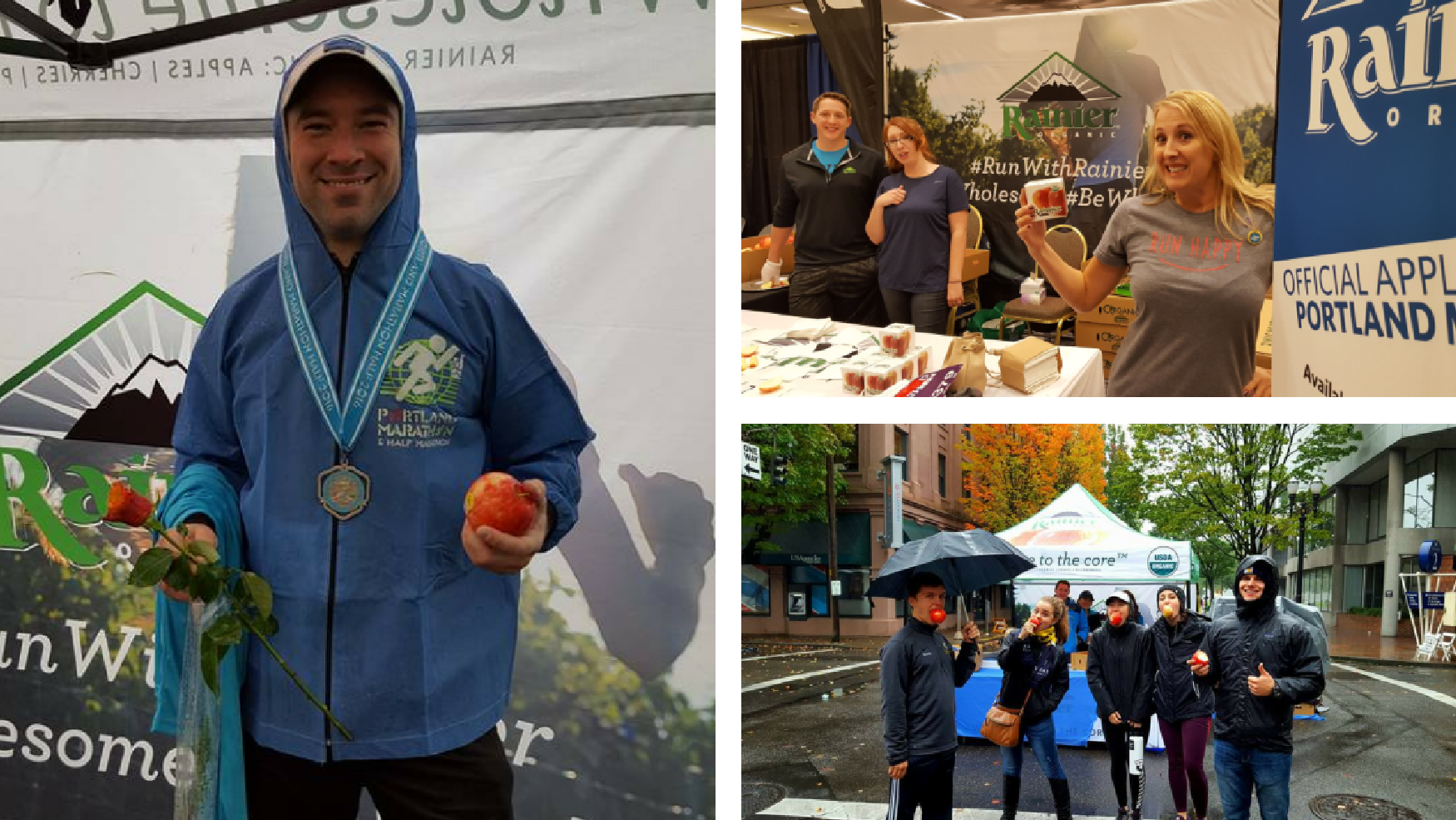 9,000 – Apple slices cut by hand during the two day expo in Minneapolis/St. Paul (And they think the runners are the only ones who get blisters!)
45,000 – Number of runners and fans attending running events on Saturday & Sunday
300,000 – Number of spectators that line the course dubbed the most beautiful urban marathon in the U.S.
1991 – The year that the Honeycrisp apple was introduced by the University of Minnesota – and it was fun to share this hometown favorite with runners and fans and hear over and over… "this is my favorite apple ever."
2 hours, 8 minutes, 51 seconds – The record breaking finish time of Dominic Ondoro of Kenya who crushed the 31 year old course record.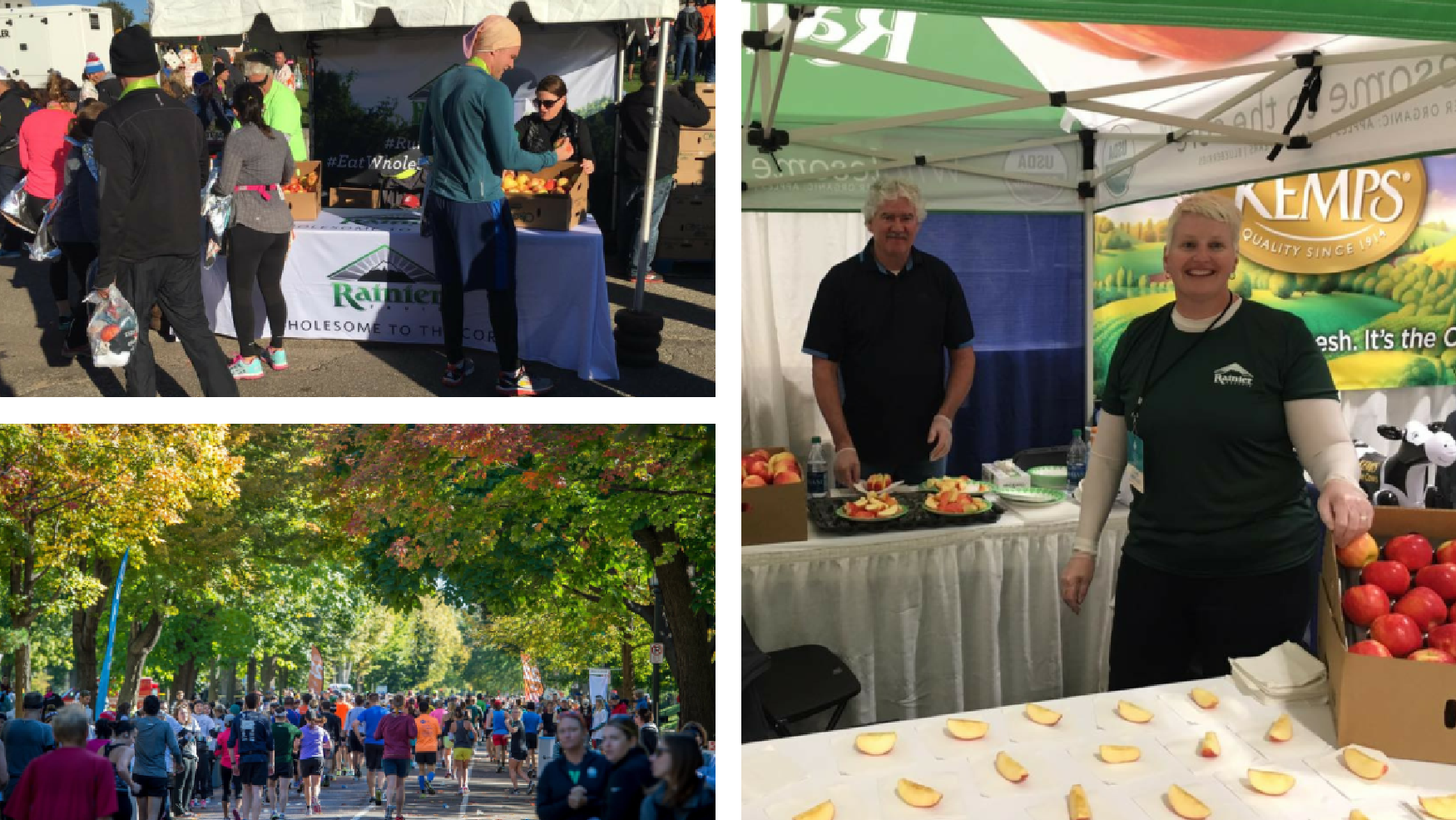 12 – Number of staff members and friends hanging out in Portland and the Twin Cities sharing the good word about Rainier Fruit
Thank you to all the runners and fans who said "hi" and enjoyed our Honeycrisp apples. Be sure to #EatWholesome #BeWholesome and of course #RunWithRainier.