Thanksgiving happens to be one of our favorite holidays; a day filled with friends, family, no-stress and of course, wholesome food that you know was made with love. We know that the day is about being thankful and all – but let's be real, it's mostly about food, football and crazy relatives.
We also know everyone has their own beloved family recipes that are made and served year after year, but sometimes you need to throw caution to the wind and change things up. So we're here to share some of the best new takes on holiday classics that will fit right in with your grandma's green bean casserole.
If you start your day with a full house before you even get the turkey in the oven, plan ahead and start the day right with either a hearty slice of Baked French Toast with Caramelized Pears, or an energizing and healthy apple pie protein smoothie.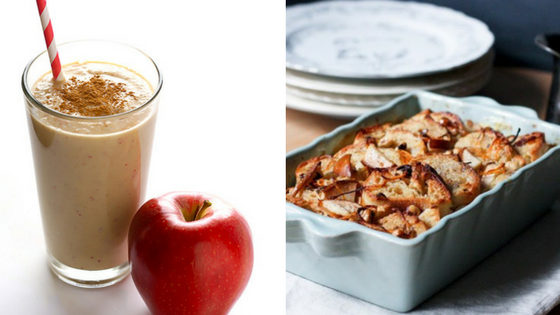 Be prepared for hungry travelers and possible delays in the kitchen (which always seem to happen) with an offering of some light, yet savory appetizers:
These Apple Cinnamon Bacon Bites by Sprinkle Some Fun are so simple to make and seriously – add bacon and everyone's happy; what more can you ask for?!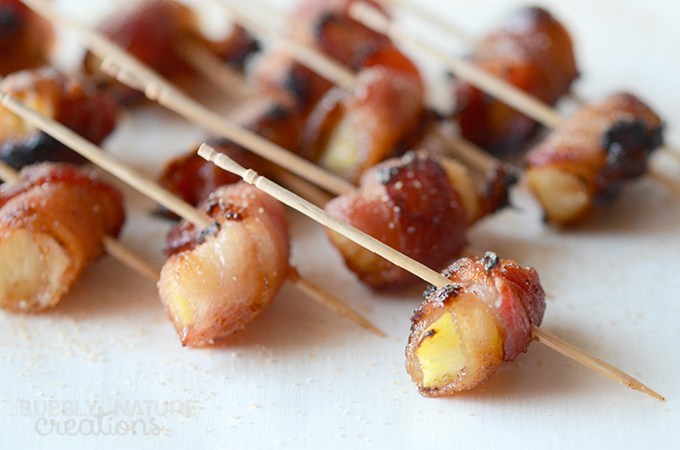 This Caramel Apple Cream Cheese Spread from She Wears Many Hats is a unique dish in that it uses fresh apple slices instead of baguette slices!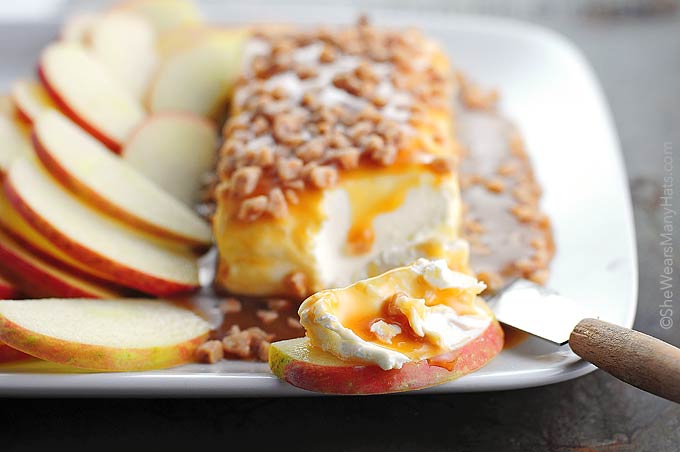 A must-have on your appetizer station are these Caramelized Onion, Mushroom and Apple Gruyere Bites by Table For Two. They just say fall.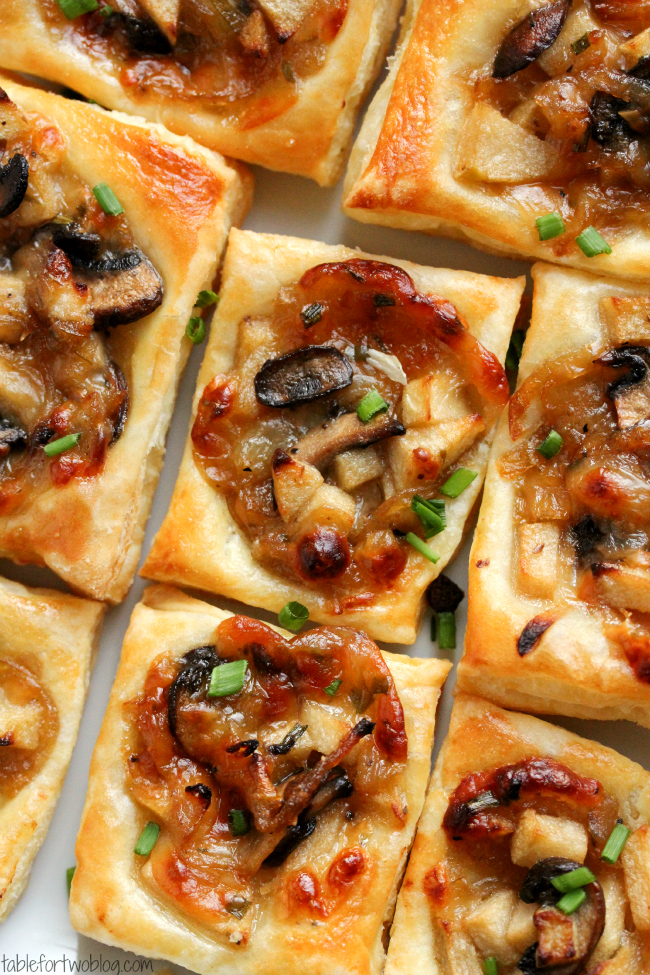 Pies and turkey taking up all your time? No need to get tied down with appetizers and this one looks fancy, but only takes 20 minutes to prepare.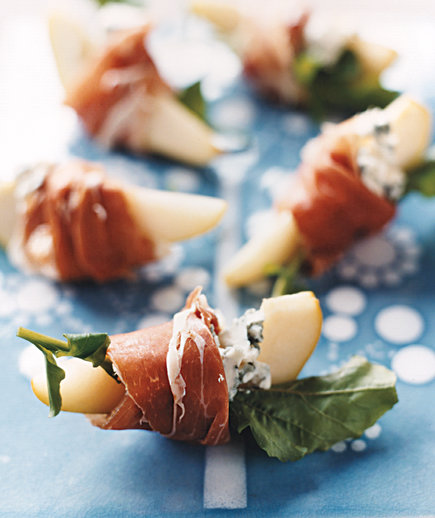 If you aren't already full from the delicious array of appetizers, here are some Thanksgiving dinner staples with a fresh fruit twist.
Not only is this Crockpot Cranberry and Apple Stuffing recipe by House of Yumm easy and delicious, it will also help free up some precious stovetop and oven space.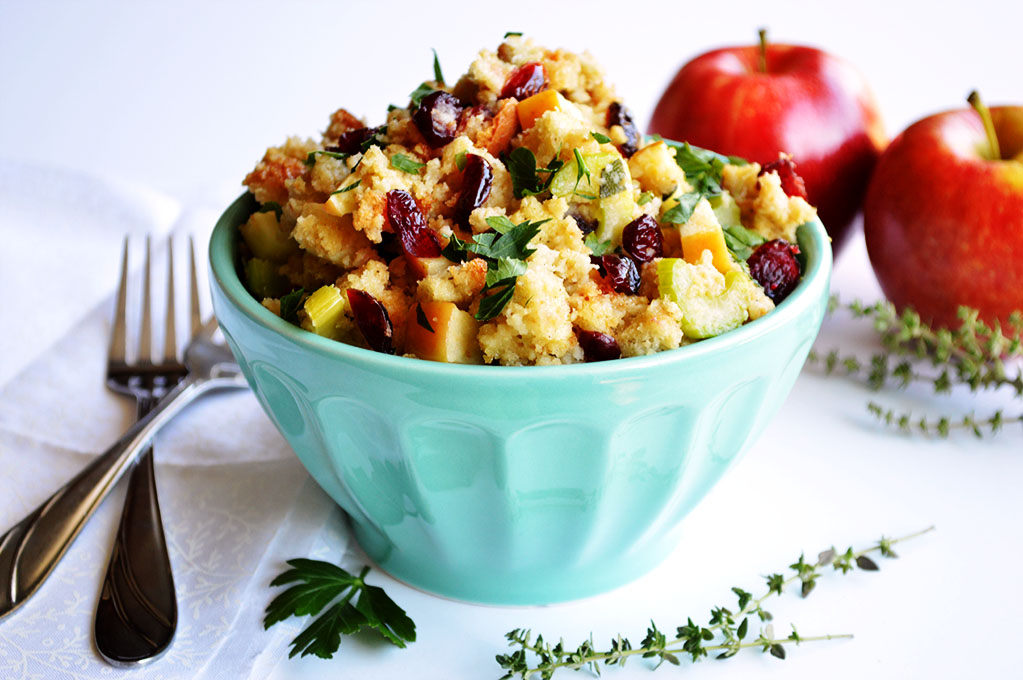 Believe it or not, this Pear, Sage and Italian Sausage Stuffing from Jessica Gavin pairs perfectly with a roasted turkey.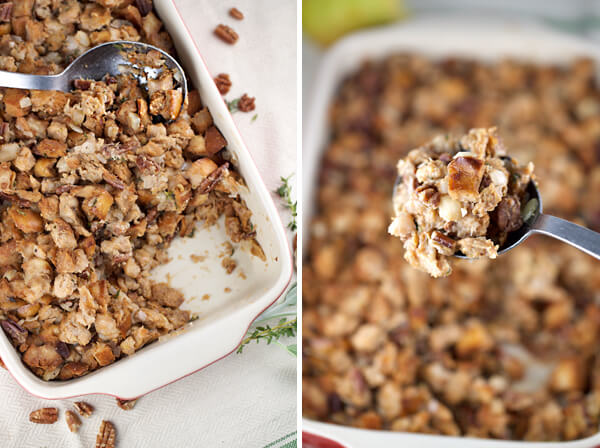 A Thanksgiving meal isn't complete without a bowl of cranberry sauce. But for those who think traditional cranberry sauce is too tart, here's one from Skinny Taste that adds in pears and agave syrup to lightly sweeten it.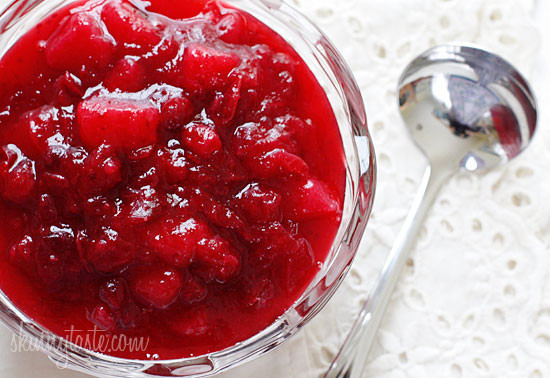 And what's a holiday meal without a glass of a festive adult beverage like Pear Sangria, Boozy Maple Orchard or a Juicy Pear Martini.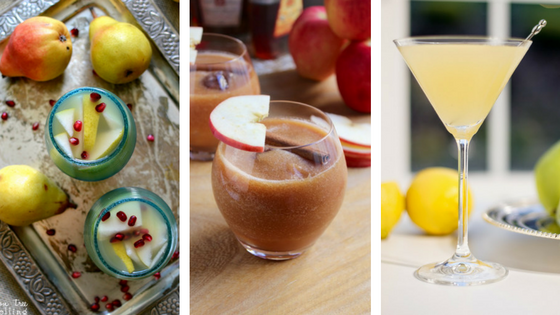 We love every opportunity to celebrate friends and family around the dinner table and Thanksgiving is no exception. May you find many ways to be grateful this season and remember to make your life #WholesomeToTheCore.