We all know that a wholesome breakfast is important and that it can help keep you fueled and energized until lunch. But we get it, with getting kids ready for the bus, making sure everyone has a lunch, and getting yourself ready for the day, it can be hard to squeeze in a full breakfast, especially one that's made from scratch.
But thanks to some creative minds and the wonderful world of Pinterest, overnight oats have become an excellent option for anyone who has hectic mornings but still wants a healthy and wholesome breakfast. Best part of overnight oats? They're not only easy to assemble and prepare for a week at a time, they can be customized to fit any family members taste.
For those that are new to overnight oats, the concept is pretty simple. Using small mason jars, you partially fill up the jars with oats and any other dry ingredients you might want like nuts, chia seeds and protein powder, and then add a "milk" of any kind (non-dairy milks work great too), top with fresh or frozen fruit and let sit in the fridge overnight. In the morning, you'll have soft oats that are ready to eat. No cooking or microwaving and you can use a few extra minutes of your weekend to prep for the whole week.
We've collected a bunch of tasty recipes that feature fresh apples, pears, blueberries and cherries to help you create a #WholesomeToTheCore breakfast.
Now we don't want to boast too much, but we believe our organic blueberries will be some of the best tasting ones you'll ever have. Which is why we love this recipe for Blueberry and Banana Oats that allow the fresh blueberry taste that everyone loves to shine through.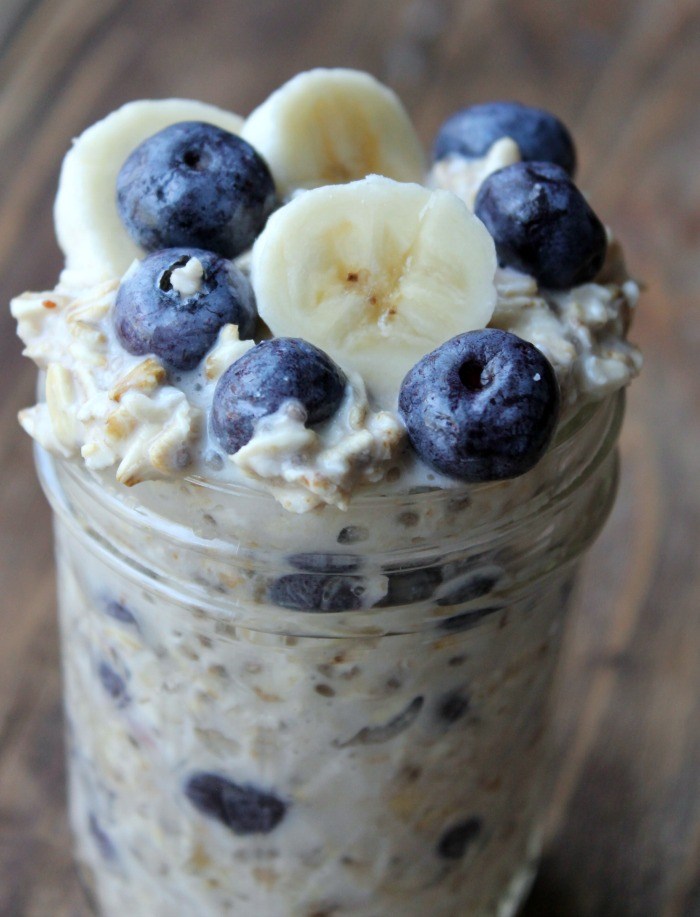 For a slightly thicker and creamier jar of oats, this Blueberry Pie recipe uses not only milk, but also Greek yogurt to give it a full flavor, but will also fill you up with healthy protein.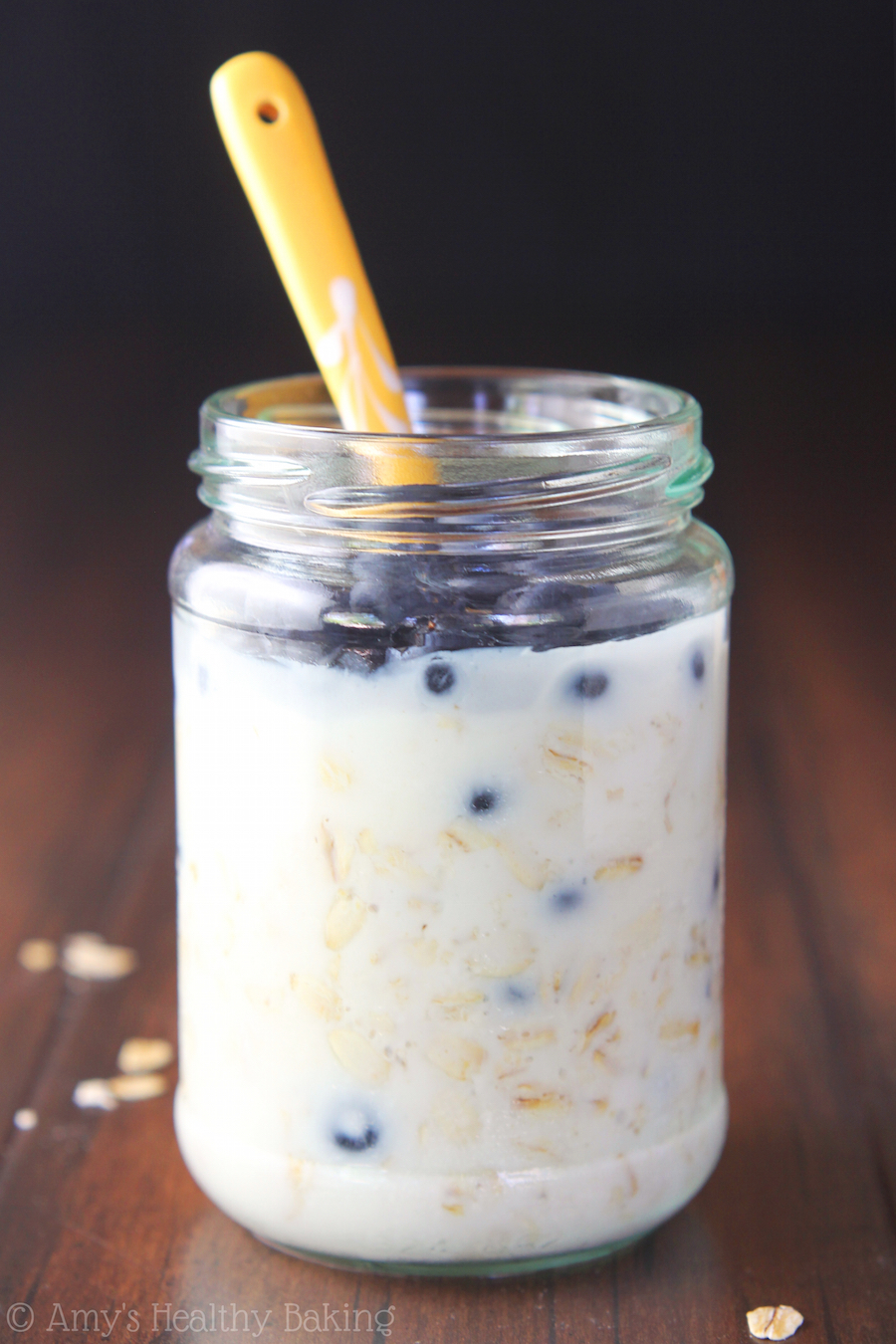 If you're a fan of sweeter breakfast dishes, this recipe for Chocolate Cherry Oats is just for you with cocoa powder and deliciously, sweet cherries. We love this recipe for an afternoon snack option as well!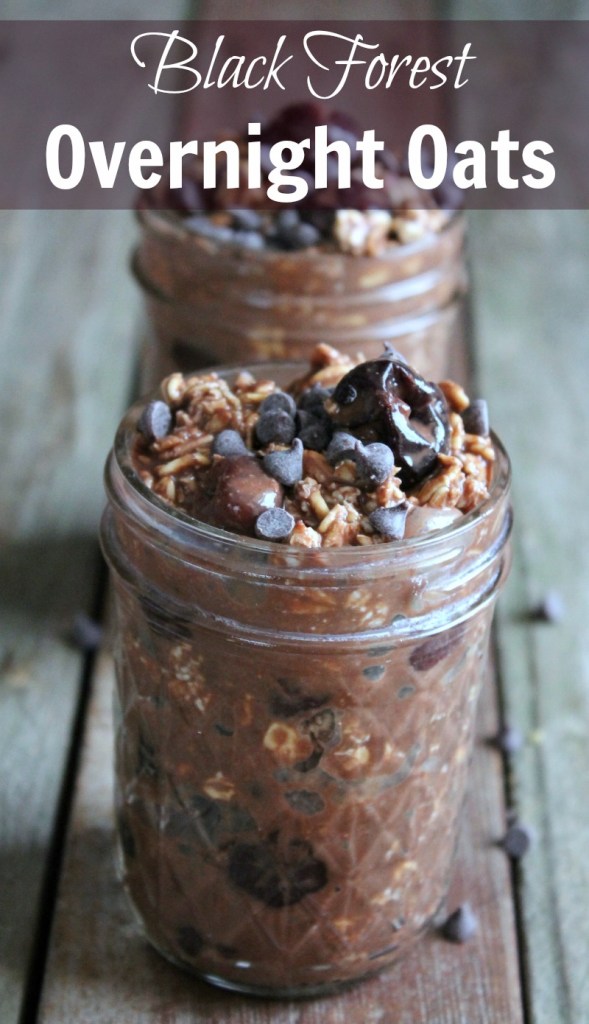 Sometimes, keeping the flavor simple is all you need. Which is why we love this recipe for Cherry Pie Protein Oats – it highlights just the sweet taste of cherries.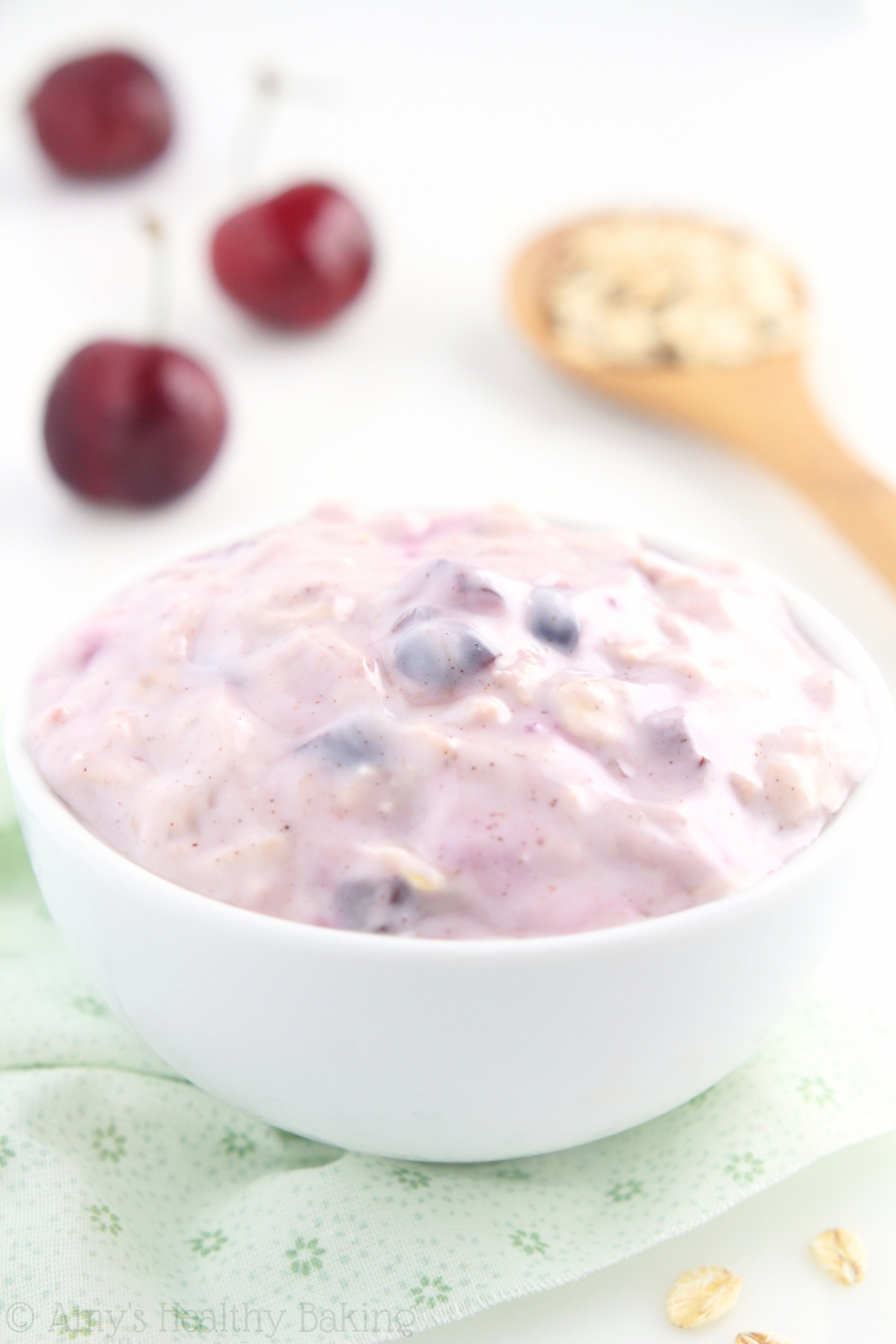 Get the best of both worlds with this Cherry, Berry and Banana Oats recipe! Very red, white and blue.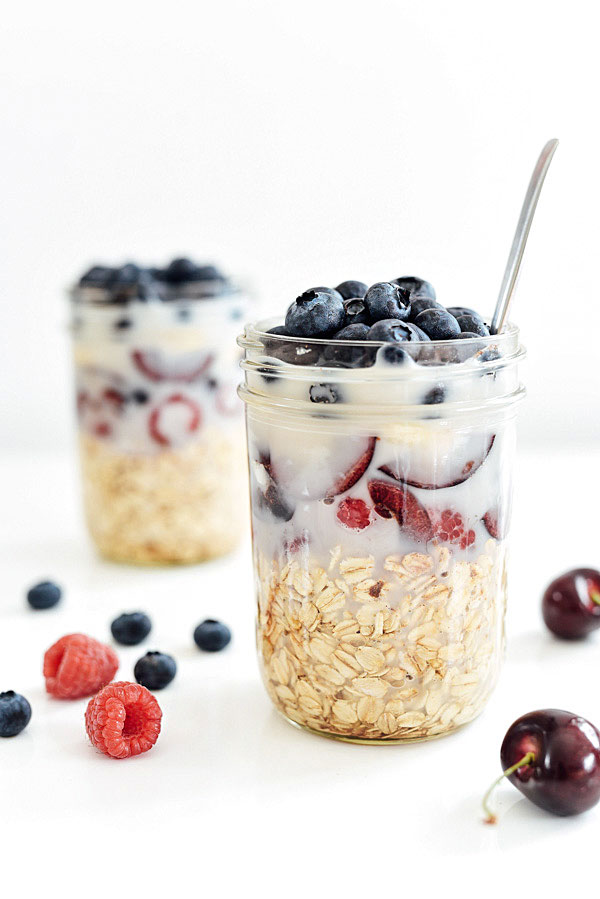 With big chunks of fresh apples and loads of cinnamon, ginger and cloves, this Apple Cinnamon Oats recipe will taste just like you're having apple pie… but for breakfast! And we suggest using our Honeycrisp apples to really fill it with flavor.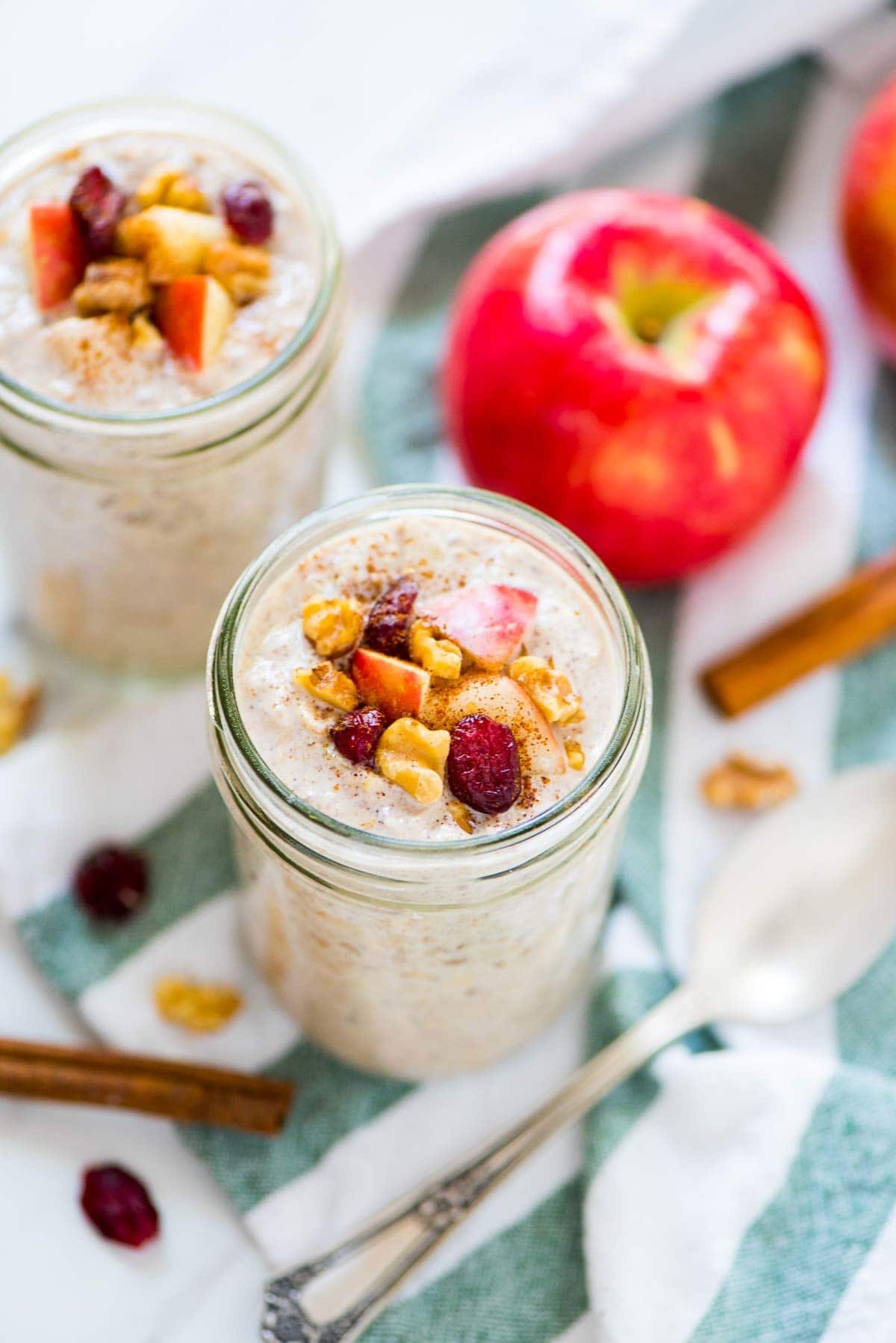 Perfect for a rainy morning, this Pear, Maple and Cinnamon Oats recipe has a cozy taste with fresh pear chunks and maple syrup. Tip: warm the oats up in the microwave for 60-90 seconds and you'll have a delicious, hot breakfast.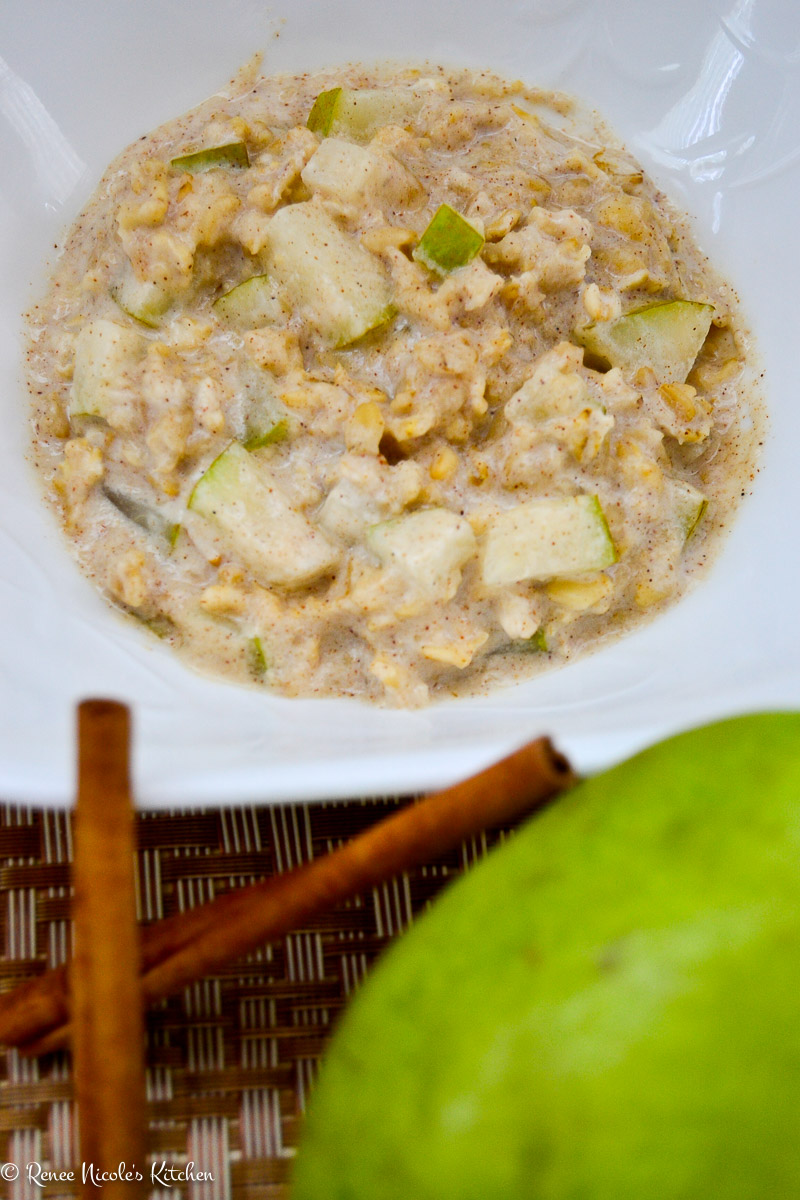 Get a little fancy with this recipe for Coconut and Cardamom Vegan Oat Parfait with a Blueberry Chia Seed Jam with its layers of oats, fresh pear chunks and the homemade jam (which you could use in other oats or on toast!).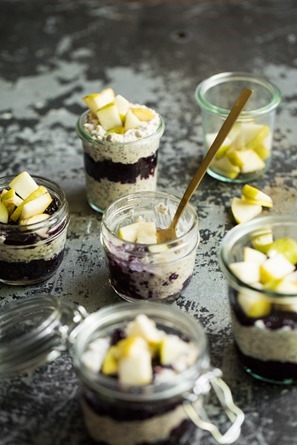 So as you can see, there are endless ways to create delicious overnight oats with just a few basic ingredients and fresh fruit. If you have any favorite recipes or a combination of your own, be sure to share it with us on Facebook or Instagram, we love seeing everyone's #WholesomeToTheCore food creations.